Meet Marta
Welcome to Joy of Quotes! My name is Marta Davidovich Ockuly and I am the Chief Inspiration Officer and founder of this website. I am delighted you found your way here. I sincerely hope you will find inspiration and encouragement while browsing this site.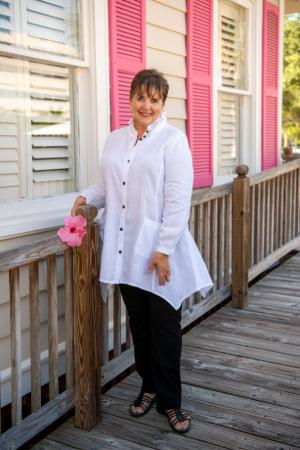 We welcome input from you, our site visitor! Please use the form below to make contact with us:

I believe this is an exciting time to be alive. Positive change is in the air. Science is showing us we find happiness by living a meaningful life. What does that mean to you? For me, it has to do with making a positive difference in ways that bring me joy. As a creativity educator, consultant and catalyst, I delight in awakening adult creative potential and stimulating inspired, innovative thinking and action. Thank you for stopping by.
Living the life you have imagined – the life you were born to live – requires dreaming, daring and lots of creative 'doing'. Positive inspiration provides an energetic jump start. If you do nothing else, start each day with a click of our INSPIRE ME! button and take a creative action that brings you joy. Those two steps alone will start stimulating positive change.
Since this page is called Meet Marta, I'll share part of my story. I was born in Cleveland, Ohio. My parents were originally from Ukraine, so I am a first generation American and English is my second language. After high school I earned an undergraduate degree in Radio/Television/and Writing and began a high powered career in advertising. I still work as a consultant providing idea generation, creativity (solution finding and problem solving), strategic marketing, copy or content writing and editing, social media mentoring(helping people use Twitter, blogs, and Facebook to build visibility, credibility, traffic, even web-based curriculums), but my main joy and passion now is helping adults around the world use more of their creative potential.
After moving to Sarasota,Florida in 2003, I went back to school and earned a Bachelor's degree in Human Development and Counseling from Eckerd College. I followed up with a Master's of Science in Applied Creativity and Innovation from the International Center for Creativity Studies at Buffalo State College in 2011, and I am currently a doctoral student at Saybrook University working toward a PhD in Psychology. My greatest joy is teaching: "Creative Process: Activating Creative Potential for Personal and Professional Growth" for the Eckerd College PEL program. My most recent research was published in the June 2013 issue of NeuroQuantology. Check it out here: http://www.neuroquantology.com/index.php/journal/article/view/675 
I believe the purpose of life is to be happy making a meaningful-to-you difference in the world. My deepest wish is that you'll find inspiration and encouragement on this site. Remember…dreams without action are just wishes. 
To learn more about the power of creative action and joy attraction, explore this special report. It's my gift to you!  Now get inspired & pass it on!
Click here for your Activate Joy Power Report
This website was built using
Site Build It
.
Click the link to learn how to set up your own information-based business – step by step - whether you are an absolute beginner or a pro. If you have questions, I am happy to coach you through the process. Simply e-mail: magicalmarta@aol.com
With joy and blessings,