Inspirational Sayings
and Words of Wisdom
Welcome to Joy of Quotes!
Thank you for visiting Joy of Quotes. Our hand-picked,positive, empowering quotes, inspirational sayings, and words of wisdom are designed to provide encouragement and stimulate creative action. Do you use Facebook and Twitter to share your favorite quotes? We love it when visitors get inspired and pass it on!


2013 promises to be a potential packed New Year. I hope you explore being a beginner. Creativity depends on doing things differently to achieve new results. What is your labor of love? I greatly appreciate your visit and hope you come back often. If you have questions, comments or suggestions about this site, please e-mail: magicalmarta@aol.com


Click the top button to the left to see all the quote subjects in alphabetical order - We have 200 unique topics to explore! Or you can click the button just below that to search all of our quotes by the author's last name. If you're not in the mood to 'pick and choose' click the "Inspire Me" button for instant inspiration!

We're thrilled people from all over the world enjoying and sharing our quotes and inspirational sayings. The globe at the bottom of the right column of all the quote pages flashes a pink light every time someone visits Joy of Quotes and gets inspired! You've lit up the world just by clicking on one of our quote pages. We'd love to hear from you. Send us a message on Twitter at QuoteJoy or on Facebook. Thanks, also, for all the ways you share and care.

Wishing you billions of blessings,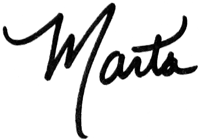 Marta Davidovich Ockuly
Chief Inspiration Officer & Founder